A crypto whale known as Gimli who owns 1 trillion SHIB, making them rank sixth on WhaleState, has now increased their SAND holdings by acquiring 585,844 SAND tokens (worth $3,913,438).
SAND is the native cryptocurrency of The Sandbox and is currently the 32nd largest crypto by market cap. At the moment, it is trading for $6.25 which is down 2.40% for the day.
But the token is still in the top 10 purchased tokens since another whale, one that ranks at number two, has acquired 859,518 SAND tokens (worth $5,775,962).
The Gimli whale owns several other coins, such as ETH, MANA, MATIC, NIKE, and META. Currently, their crypto portfolio has a worth of $2,205,392,592.
According to WhaleStats, SHIB has now the biggest token position by dollar value among Ethereum whales and is the second most held crypto asset among them, behind only ETH.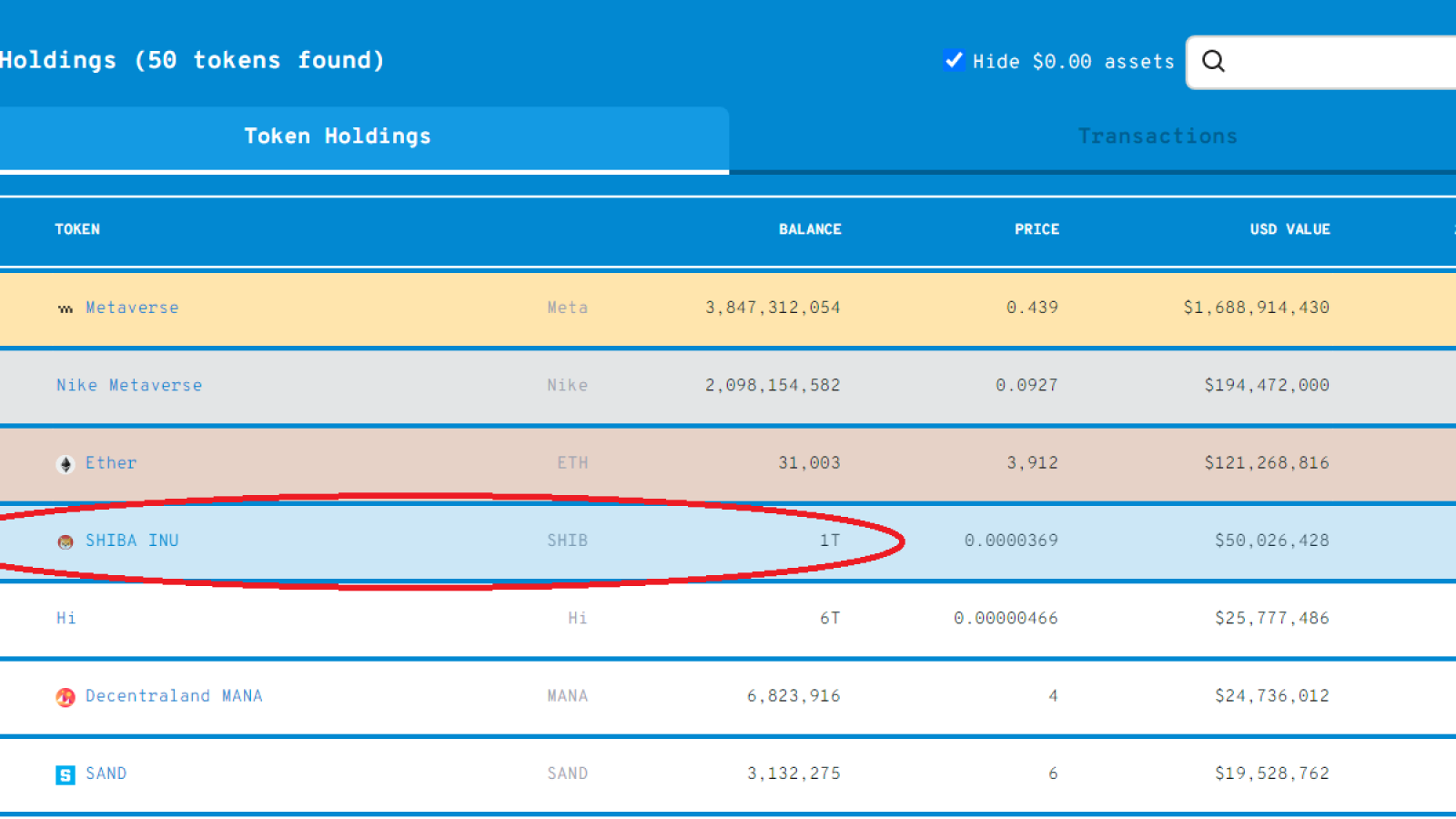 Gimli went viral in November and December when it went on a SHIB buying spree – in early December it was reported that the address had bought 28 million SHIB (worth $1.1 million).
Currently, the whale owns 1 trillion SHIB worth $50,026,428.